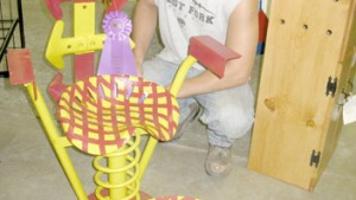 4-H'er praises welding projects | Mason City and Northern Iowa
[ad_1]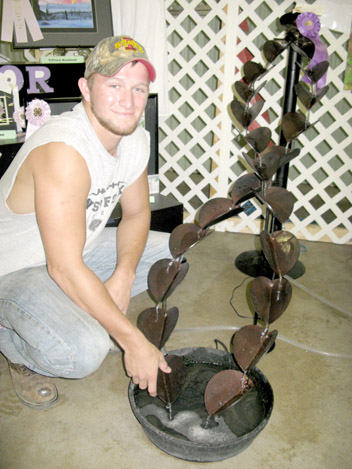 By KRISTIN BUEHNER

MASON CITY – Rockwell 4-H member Matt Sturges is making a name for himself at the North Iowa Fair with a series of welding projects that spectators say look professional.
Of 11 projects the 17-year-old participated in at the North Iowa Fair, eight were chosen to participate in the Iowa State Fair.
"I'm just a farm kid who knows how to weld," the West Fork high school student said Friday. "It's kind of a common sense thing."
His water feature, consisting of metal circles cut in half, welded at right angles and assembled in a stair tread, was particularly popular, he said.
Water flows from the mouth of a metal frog at the top of the sculpture. A pump recirculates the water.
"I would love to take it home and put it on my patio," said Beverly Walsmith of Des Moines, as she examined the cascading waterfall. "This is definitely not your typical 4-H project. He has a wonderful eye for design."
Another project, a black painted metal bench remodeled by Sturges from a metal pig crate, won the Questers Award for Preservation and Restoration.
Sturges' eye-catching metal chair and stool set consisted of cultivator shovels, disc blade, tractor seat, automatic spring, and brake drum. It's painted in Iowa State University colors, Sturges explained.
[ad_2]