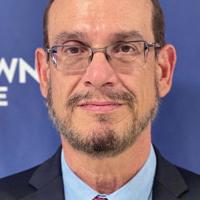 ECTC Workforce Solutions Liaison Officers Play Key Role in Economic Development | Company
September is Workforce Development Month, a time to highlight the importance of providing people with the education, training and skills to advance their careers. This is an opportunity to recognize the contributions of workforce professionals and highlight initiatives that support job seekers and employers.
Elizabethtown Community and Technical College Workforce Solutions provides a key service to local businesses and the region as a whole. Our liaisons team works collaboratively with employers and organizations in the college's 10 county service area to help create a pipeline of highly qualified, expertly trained employees for the benefit of all.
Michael W. Hazzard is Director of Community and Economic Development at Elizabethtown Community and Technical College. He can be reached at mikew.hazzard@kctcs.edu or 270-706-8686.