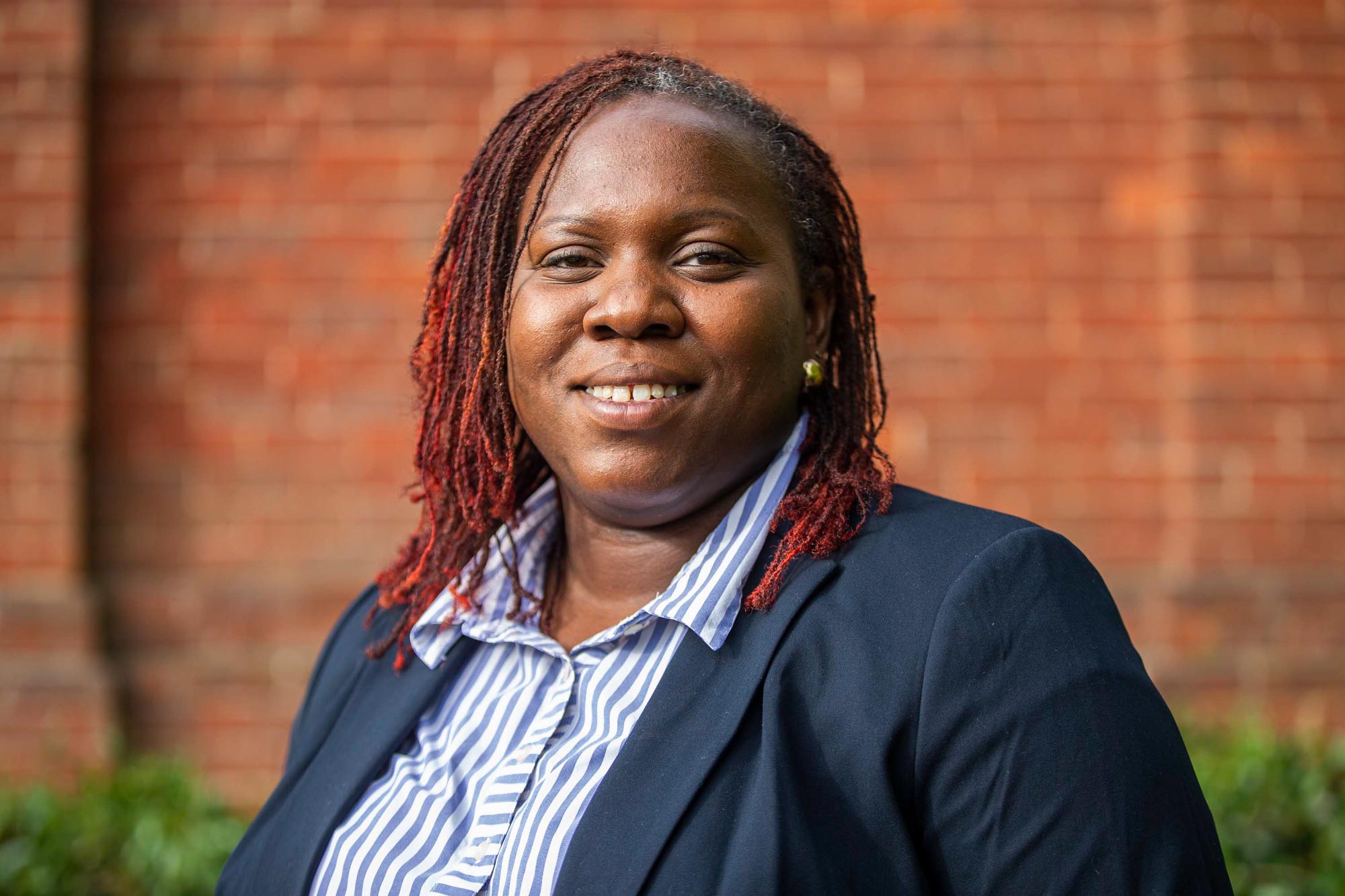 Why is she getting her bachelor's degree? "I needed to do this for me"
When Army Reserve veteran Carla Hallman decided to go back to school, she knew she wanted to finish college, but she wasn't sure where to go.
Turns out she didn't have to look far. Hallman, who with her husband moved to Charlottesville by military order years ago and decided to make the college town her home, will graduate on May 22 from the Bachelor of Interdisciplinary Studies program at the School of Continuing and Professional Studies from the University of Virginia.
She will be among the first in her family to graduate from college, a generation after her parents each emigrated from Barbados to Brooklyn, New York.
"I will be one of my mother's two children to graduate from college so far," she said. "When my mother moved here, she wanted to work as a lab scientist, but someone turned her away because she was an immigrant and they told her she would never do well in this job. took away from education, so she really made it a priority for all of her children to learn.
AVU's bachelor's degree program is especially well-suited to mature students like Hallman, who had earned college credit during deployments with the Army Reserve, which she joined right out of high school in 2004. After leaving the military, Hallman chose to enter the working world. world instead of going back to school, to build a successful career in human resources.
Today, she is the human resources manager at Farmington Country Club. She is also a leader in several community organizations, including the Arc of the Piedmont Board of Trustees, which serves people with intellectual and developmental disabilities, and the Paramount Theater Board of Trustees, where she chairs the efforts of diversity, equity and inclusion. She is a past president of the Charlottesville Junior League.
Graduating, Hallman said, will be useful for his career and will allow him to earn the Society for Human Resources Management's Senior Certified Professional designation, but it was also a much more personal goal.